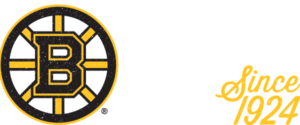 SEASON LONG MEDIA CREDENTIAL APPLICATION
Applications must be submitted by Friday - August 30, 2019. Members of the media should only apply for season long credentials if they plan on attending the majority of Bruins home games during the 2019-2020 season. Those who are denied season-long credentials will still be able to request credentials on a game-by game basis.
A headshot is required with your submission. If you have any issues with this application, please contact Travis Basciotta (tbasciotta@bostonbruins.com) or Michael Tolvo (mtolvo@bostonbruins.com).