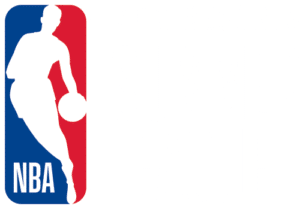 NBA SUMMER LEAGUE
2021 Media Credential Registration
Please see the following information regarding applications for the MGM Resorts NBA Summer League 2021 being held at the Thomas & Mack Center and Cox Pavilion in Las Vegas, Nevada.
Media Credential Information
MGM RESORTS NBA SUMMER LEAGUE 2021 CREDENTIAL APPLICATIONS ADVISORY
Applications are now being accepted for a limited number of working media credentials for the NBA Summer League 2021 to be held August 8-17, 2021 at the Thomas & Mack Center and Cox Pavilion in Las Vegas, Nevada. To request credentials all of the steps set forth in the following form must be completed. Incomplete applications will not be considered.
***PLEASE NOTE: On-site media access plans are subject to change at any time based on evolving health and safety guidelines.***

Media MUST be fully vaccinated if they wish to attend in-person post-game media availabilities.
Members of the media who are not fully vaccinated, or would rather not disclose their vaccination status, will only have access to limited media seating and virtual media availabilities. Seating for all media will be assessed on a daily, game-by-game basis. Please note, seating in Cox Pavilion is particularly limited to all media.

"Fully vaccinated" for this purpose means: at least 14 days after receiving the second dose of a Pfizer or Moderna vaccination, 14 days after receiving the single-dose Johnson & Johnson vaccine, 14 days after receiving the second dose of the Sinopharm vaccine, or 28 days after receiving the first dose of the AstraZeneca vaccine.

All credential applications must be completed by Friday, July 30, 2021.
REQUESTING CREDENTIALS
Sports Editors/Directors: This online Media Credential Application must be completed by the Sports Editor/Director for the applying news organization, who must designate the number and type of credentials being requested and the name(s) of the individual(s) at the applying news organization who will be using the credentials. Only requests coming from the Sports Editor/Director will be considered.
APPROVAL PROCESS
News organizations will receive an email confirming whether or not their credential requests have been approved shortly after the deadline. Any requests for changes to your application form must be made in writing to Jaralai Christiano.
For all questions, changes or cancellations, please contact Jaralai via email at jchristiano@nba.com
.
Please note that NBA event credentials are issued on an event-by-event basis. An approved credential for prior events does not guarantee credentials for future NBA, WNBA NBA G League and NBA 2K events.
DISTRIBUTION PROCESS
All Summer League media credentials will be issued by the NBA and distributed at the Thomas & Mack Center and Cox Pavilion. Additional information on dates and times will be sent out at a later date. CREDENTIALS WILL NOT BE MAILED.