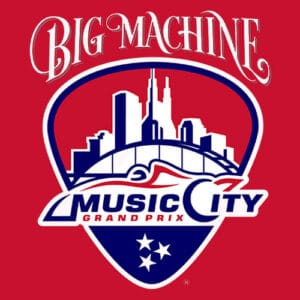 Big Machine Music City Grand Prix
ARTIST Credential Request
Thank you for joining us for the 2nd Annual Big Machine Music City Grand Prix! Use the below application to request your Artist Credential and Parking spot. Please fill out the following form in its entirety. You can fill this out individually or on behalf of any other members of your outlet.
By filling out this form you will be requesting an ARTIST credential for the 2022 MCGP.
For questions please contact Mandi Naylor, credential manager, mnaylor@musiccitygp.com
All applications will be carefully reviewed by the Big Machine Music City Grand Prix and the applicable event sanctioning body (INDYCAR, SRO MOTORSPORTS, TRANS AM) with regard to broadcast (radio & television) licensing and agreements that will be in place for each event. All credential holders must sign the event waiver and agree to the event terms.
Credential Pick Up Information
Credentials and parking passes can be picked up at the Credential Center. A government-issued Photo ID is required to retrieve credentials and members cannot retrieve another individual's credential. All waivers have to be signed and returned before stepping on the event site.
Credential Office Hours:
Tue 8/2 - 12 PM - 5 PM
Wed 8/3 - 8 AM - 5 PM
Thur 8/4 - 8 AM - 5 PM
Fri 8/5 - 7 AM - 5 PM
Sat 8/6 - 7 AM - 5 PM
Sun 8/7- 6 AM - 5 PM
MUSIC CITY GRAND PRIX RESERVES THE RIGHT TO REVOKE THE CREDENTIAL OF ANY INDIVIDUAL AT ANY TIME AND FOR ANY REASON. MISUSE OF CREDENTIALS MAY RESULT IN REVOCATION AND REMOVAL FROM THE PREMISES. ALL CREDENTIAL HOLDERS MUST SIGN THE MUSIC CITY GRAND PRIX WAIVER AND AGREE TO THE TERMS AND CONDITIONS WITH A MUSIC CITY GRAND PRIX REGISTRATION STAFF MEMBER PRESENT. MUST BE AT LEAST 18 YEARS OF AGE TO RECEIVE A CREDENTIAL.