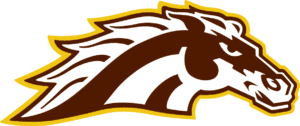 WESTERN MICHIGAN UNIVERSITY
BASKETBALL SEASON GAME CREDENTIALS
Note: this is a request for a specific credential that allows bearer access for each requested WMU BASKETBALL GAME. Approvals will be based job function during events.
Credential Definitions
All Access: Allows for access to all areas of stadium. Will only be given if position/duties dictate this access.
Limited Access: Working personnel that need access to specific areas to complete their tasks (vendors, concessions, press box operations, catering, etc.)
Media: Members of the working press. Must be affiliated with a recognized media entity or institution.