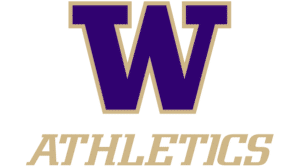 2023 Football
Game Day Season Credential Request Form
By requesting a football game day credential, it is acknowledged that each staff member has a working, game day function for the 2023 Husky Football Season.
Credentials are required for all staff working game day, including students, interns, Graduate Assistants, temporary staff and game day only staff.
This credential is for the purpose of providing access to the venue and restricted locations within Husky Stadium. Access is provided based on the working purpose of the individual.
Access requests may be denied if deemed unnecessary for the job function of the individual.
This credential should be clearly displayed at all times and is not transferable. Per the rules, policies and procedures outlined by the NCAA, credentials should never be shared, sold or distributed to anyone other than the person it was issued to.
Football credentials are not valid for any other sport and should not be worn for any other event outside of the 2023 Football season. ICA Staff Credentials are available for staff working other ICA events.
By receiving a credential, each individual acknowledges they understand the conditions regarding the use of a game day credential and agree to abide by all NCAA and ICA policies. Failure to do so may result in a NCAA violation, loss of credential privileges, loss of a game day function or other personal sanctions.