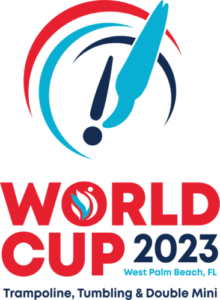 2023 FIG World Cup Palm Beach USA
Credential Information Form
Please fill out the following form in its entirety. We ask that you fill on behalf of all members of your delegation. To simply add multiple requests, please hit "+Add Credential".
Please note that photo images must be a valid image type (PNG, GIF, JPG, BMP or TIFF) and must meet our minimum image sizes (400px wide by 500px height).
By filling out this form you will be requesting a credential for the 2023 FIG World Cup in Palm Beach. If you have any questions, contact USA Gymnastics LOC on WhatsApp: +1 (317) 363-4574.